Br"AGs"
Share your great Aggie moments…to submit photos for the Aggie Brags album, attach them to an email and send to the CLAM webmaster at clearlakemoms@aggienetwork.com.  Please include the caption you would like to appear with your photo(s)…for example, name, date, place, event.
Jamie, Lizette, Nicole ('17) and Kevin ('14) Moss.  Nicole received her Bachelor of Science Degree in Industrial and Systems Engineering, and a Minor in Business Administration. Nicole gladly accepted the job offer from Cameron International in Ville Platte, Louisiana.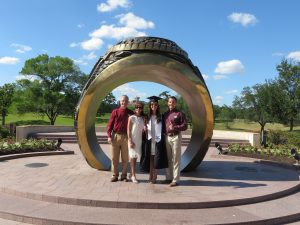 Check out Jessica Williams in the Goodyear Cotton Bowl ad.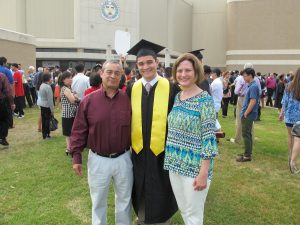 Steve, Michael ('16), and Kay Manriquez.   Michael received his BS in Biology and starts Veterinarian School at A&M in the Fall!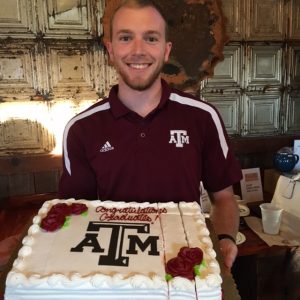 Adam Hetherington ('16) at last CLAM Meeting