Join the QUILTING & CRAFTING group and share your creative ideas!
Join us in February to create Paracord Key Fobs.
The craft night will be Tuesday Feb. 12th at 7pm and on Saturday Feb. 23 at 10am. Both will be held at Ngoc's house: 4235 Olive Oak Ct. Houston.
Look forward to seeing everyone!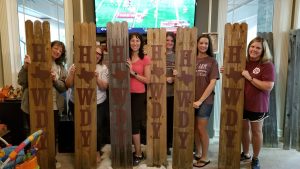 Our first craft – Howdy Fences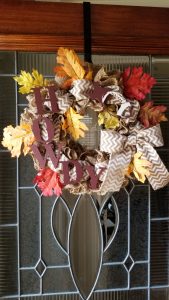 Please sign up by Oct. 21 to make this beautiful Howdy Wreath!  The cost is $25.  We will be making them Nov. 3rd at 9 am and the 8th at 6:30 pm.
Meet monthly